Pilates Sports Performance
Pilates Sports Performance
Core • Flexibility • Power
PILATES SPORTS PERFORMANCE
Increase club head speed
Get more distance on the drive
Prevent injuries

Stability with mobility and explosive power are key elements of a great golf swing, but how can Pilates training help your golf swing?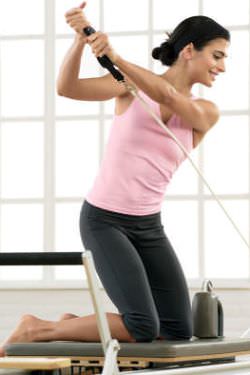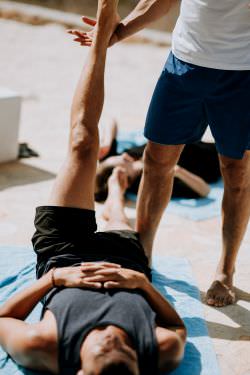 Our Mission
To bring the Pilates specific practice to golf so that players can increase club head speed, get more distance on the drive, and prevent injuries in preparation for their season.
Our Purpose
Every golfer feels empowered by their performance and free of injuries because of their preparation during the off-season. Athletes gain improved balance, conscious breathing techniques and increased range of motion while acquiring additional exercises to remain injury-free.
This workshop developed by the Pilates Sports Performance team is designed for golfers who want to develop their game, create longevity with the sport, and restore and strengthen mobility to weaker areas of the body. Through increasing focus and body awareness, isolating crucial core muscles and combining the elements of strength with flexibility, golfers will gain a competitive edge on the green.


Our Golf Conditioning Program
Why is this good for your club? Your members?
Providing a golf-infused Pilates program at your club demonstrates exceptional care toward each golfer. Your club members will retain a game of excellence and a practice of longevity in receiving athletic support in developing, improving and maintaining their quality of play.
Who is the program for?
For all golfers, amateur and professional, that would like to   improve their game and prevent injuries.
Why us?
Our Pilates Sports Performance team has trained and rehabilitated over 100 athletes in Westchester, New York area since 2010. We specialize in athletic conditioning and core specific training.
How do we get our club set up with the Pilates Golf Infused Curriculum?
Step one is to find out your club's availability. When could you have our team host the course? Step two is to determine the number of players who would train as a group. With this information we will be able to book your club. Keep in mind most courses are held prior to the start of the season to prepare the golfers. We provide necessary mats and proper equipment for all participants.
Our Golf Conditioning Program
Pilates Sports Performance focuses on golf conditioning for golf players to gain that extra edge. We improve power and control for golfers through our three-tier program of Pilates Sports Performance, developed using a Pilates specific practice:
Improve club head speed (POWER)
Get more distance on the drive (RANGE & MOBILITY)
Prevent most common injuries (FLEXIBILITY & STABILITY)
Our Goals
√  Players will learn how to harness the power of the breath to bring focus and connection, improve range of motion in the shoulders and hips, and develop greater torso rotation – all major components of an outstanding swing.
√  Bring awareness to the neuromuscular, skeletal and fascial systems and how they work together to create greater power and distance.
√  We will challenge balance and stability resulting in optimal efficiency both on and off the course.
√  Condition the entire body, enhance core stability and body awareness to help boost performance on and off the green.


What does the Curriculum Consist of?
Level 1 – Three 90 minute workshops over three days*
*Times can be arranged based on clubs availability.
DAY ONE – Workshop 1
Shoulder Stability
Shoulder & Chest Flexibility on the Green
Mechanics of Rotation
Learning Foam Rolling and Shoulder Care
DAY TWO – Workshop 2
Pelvis Stability
Flexibility of Lower Limbs on the Green
Mechanics of Lower Limbs Mobility
Learning How to Foam Roll & Release Back Tension
DAY THREE – Workshop 3
Core and Abs Essentials
How Abdominals Connect to the Game
Mechanics of Abdominal & How to Optimally Apply to the Game of Golf
Putting It All Together: 45 minutes of Pilates Golf Workout
Final Questions and Answers
There are two levels of the Pilates Golf Series: Level 1 & Level 2. Please note the Pilates Sports Performance curriculum is only available for pre-season.
Specific Ways to Prevent Most Common Golf Injuries
Back pain — how not to hunch over your club, how to rotate without stress to your lower back, and reduce pain between shoulder blades, find regular exercises for the back muscles, specifically trapezoid and pectoral
Rotator Cuff injury — how to stabilize muscles located in each of your shoulders, what to do when the muscles swell and pinch the space between the arm and shoulder bones
Tennis elbow and golf elbow — how to heal and prevent irritation and inflammation of the outer and inner tendon, what proper swing technique can prevent tendinitis and how to rotate your regimen to rest your elbows and arms
Knee pain and damage — how to gently stretch calves, hamstrings, thighs and core muscles to protect weak knees
Tendinitis in the wrists — tips and exercises for conditioning and strengthening wrists and forearms to prepare for the return of the season


Our Pilates Sports Performance Team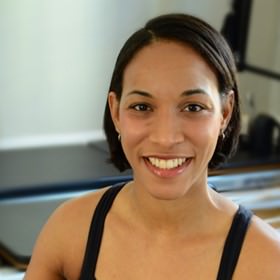 Instructor
Heidy Tejeda
Heidy has been training and conditioning athletes since 2000 and has owned and operated her local Stott Pilates Studio (Pilates Unleashed) in Westchester since 2010. She has worked with more than 1,000 clients since and has a long list of fitness specializations and certifications as well as online testimonials, but her most important quality is the ability to provide a unique, educational and empowering experience for the students and attendees. She loves what she does and to see people learn and practice something that can add to their game, take away unwanted results or take their game to their very next level is her absolute pleasure.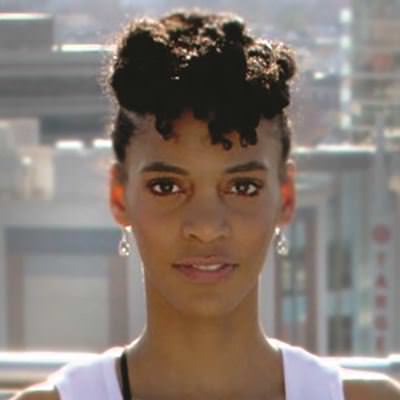 Instructor
Cheryl Smith
Cheryl is a personal trainer and Pilates instructor who specializes in sports conditioning and rehab with all types of athletes, including golfers, tennis players, triathletes, figure skaters, and dancers. Since 2011, she has trained athletes and weekend warriors throughout the Westchester area. In 2014, she opened her own studio in Armonk, NY Good Life Experience (GLE) Pilates because she enjoys working with clients on a personal level to help them discover their bodies and strengthen their weaknesses. Seeing that "ah ha" moment when someone exercises a new muscles or learns how to gain flexibility with stretching or finds proper alignment brings her joy.
Communications Manager
Hilary Scheppers
Hilary is a writer, marketer and freelance artist who has a passion for supporting local and small businesses which build healthier lifestyles. She has been a part of the Westchester community ever since entering the Writing Program at Sarah Lawrence College. As a life-long athlete, she found Pilates was the key to alleviating back pain, improving posture and keeping her ankles strong after injuries on the field. If she can bring more people to enjoy physical activity and inspire them to meet their goals, then she is doing her job.
Pilates Sports Performance
If you would like to bring Pilates Sports Performance to your club, contact us today!
(914) 573-2568
274 White Plains Rd,
Eastchester New York 10709