Our promise
We are the contemporary approach to the original pilates method based on modern principles of exercise science. We tailor each Pilates session to meet you where you are now creating and growing your Pilates practice is our bold promise
Our service
Before Pilates Unleashed, there were limited options for rehabilitating your body and building a transformative practice. Now, at our studio we emphasize both. Pilates Unleashed provides you with the tools and training you need to master or regain movement, and focuses primarily on one-to-one or small group training, so you can count on receiving the best custom Pilates experience. Our thoroughness and quality to build the best Pilates practice with you intends to transform and inspire your life.
Our Founder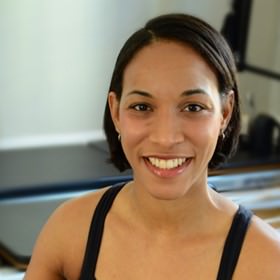 Our instructors incorporate the best of the Contemporary method Pilates to create innovative challenges at all levels. Using a combination of progressive and contemporary, we utilize the mat, reformer, split-chair and barrel equipment, tailoring each training session to meet your goals. We value your progress and recovery in alleviating back pain, strengthening core muscles, regaining balance & flexibility, or enhancing mindfulness.
I'm ACC (Associate Certified Coach) Certified from the International Coaching Federation. A graduate of Michael Neil's Transformative coaching school. I'm a teacher trainer for Vital Smarts and teach courses in communication, accountability and productivity to individuals and teams. I actively coach and mentor Pilates and Yoga instructors as part of my own Pilates Studio. When I'm not coaching, I can be found cooking dinner with my patern, going for a bike-ride with my son, rock climbing with friends, reading a book or simply going for a walk.
learning. with friends
This is a great way to get in shape and meet new people at the same time. Come work out with one of our trainers, and we'll do the work for you. You'll be guided through a workout that is tailored to your skill level.