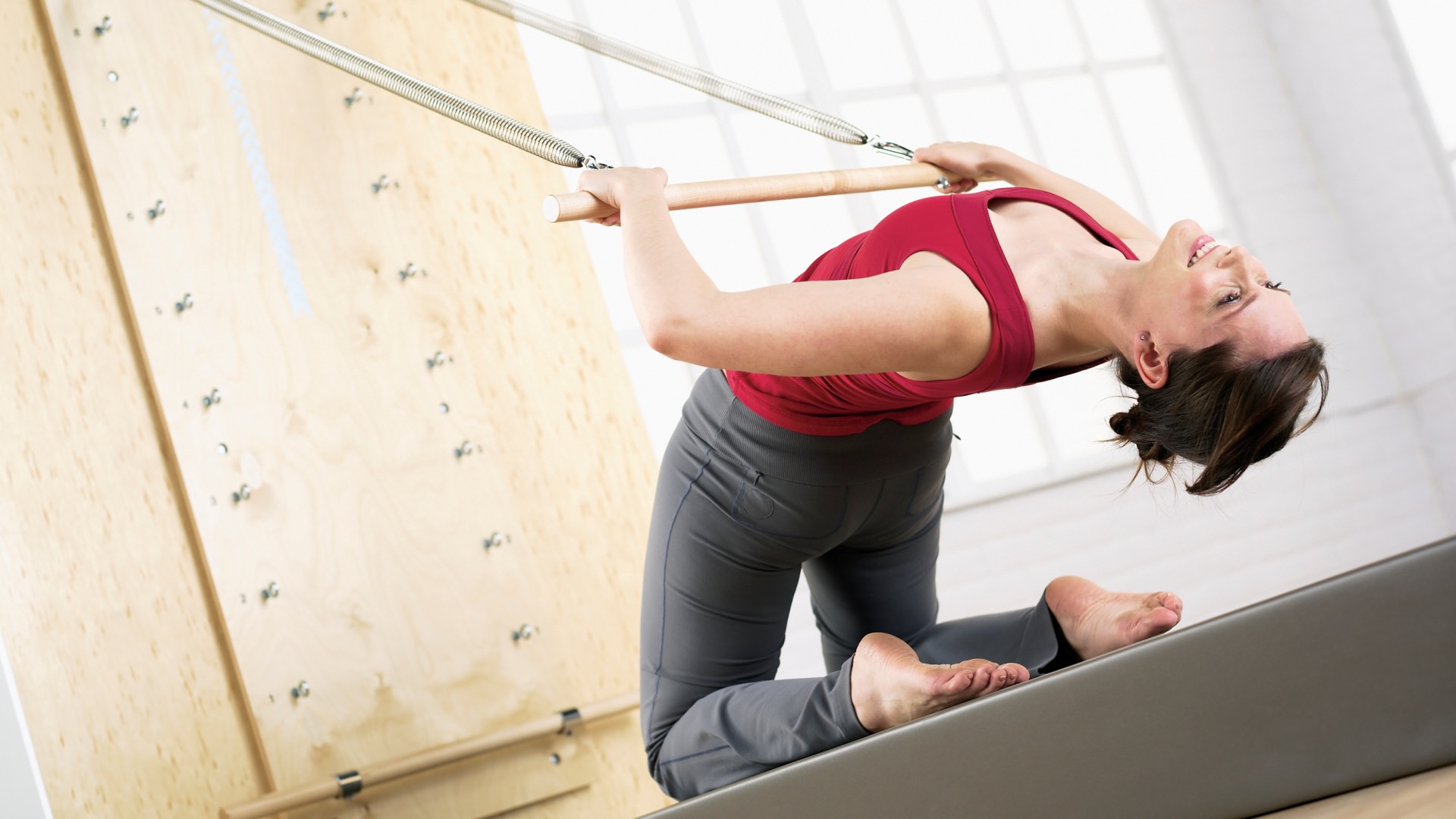 Studio Private Intro
Are you looking for more flexibility to empower your sport performance?

Combo Intro
Do you need an expert that can be looking at what is missing in your game?
Equipment Class Intro
Are you feeling like you want to be more flexible, longer and leaner while having fun?
We are the contemporary approach to the original pilates method based on modern principles of exercise science. We tailor each Pilates session to meet you where you are now creating and growing your Pilates practice is our bold promise
Before Pilates Unleashed, there were limited options for rehabilitating your body and building a transformative practice. Now, at our studio we emphasize both. Pilates Unleashed provides you with the tools and training you need to master or regain movement, and focuses primarily on one-to-one or small group training, so you can count on receiving the best custom Pilates experience. Our thoroughness and quality to build the best Pilates practice with you intends to transform and inspire your life.
Our instructors incorporate the best of the Contemporary method Pilates to create innovative challenges at all levels. Using a combination of progressive and contemporary, we utilize the mat, reformer, split-chair and barrel equipment, tailoring each training session to meet your goals. We value your progress and recovery in alleviating back pain, strengthening core muscles, regaining balance & flexibility, or enhancing mindfulness.I'm ACC (Associate Certified Coach) Certified from the International Coaching Federation. A graduate of Michael Neil's Transformative coaching school. I'm a teacher trainer for Vital Smarts and teach courses in communication, accountability and productivity to individuals and teams. I actively coach and mentor Pilates and Yoga instructors as part of my own Pilates Studio. When I'm not coaching, I can be found cooking dinner with my patern, going for a bike-ride with my son, rock climbing with friends, reading a book or simply going for a walk.
Pilates Unleashed and it's owner Heidy were recommended to me as "life changing." Indeed, she has made measurable and meaningful differences in my strength, posture and movement that have kept pain at bay and allowed me to resume an active lifestyle . I have a back injury and Heidy's own experience with injury and recovery have informed her practices and advice. She gets it. Heidy asked me my goals when I started and has never wavered in helping me achieve them. If I show up with back pain, she helps me relieve it and sends me home with a plan. As I've progressed, so has Heidy's plan for me. Heidy has not only helped me with core strength. She has helped me make subtle changes in my posture, helped me recognize what activities to avoid to keep pain at bay and has given me benchmarks to know I'm ready to move forward. Heidy is encouraging, enthusiastic, realistic and focused. She has a knowledge of the body, muscle and functional movement that rivals the best PTs I know. All that and she is down to earth, warm, approachable and a pleasure to spend time with. Pilates Unleashed and Heidy are the real deal.
Jen Redman
"Heidy is a truly talented instructor. She finds your weaknesses and then works on them in a very kind and relentless way until you are stronger. She exudes warmth and is one of the most wonderful people I have ever met."
Leslie Andersen
I have being going to Pilates Unleashed for over three years and I adore it! I attend pilates classes, yoga classes and do personal training and I always leave feeling better than when I arrived. Heidy works the body and calms the spirit. I recently had hip replacement surgery and Heidy has helped transform my body so that it is stronger and has better balance than ever before.
Nicola Z. Mullen
I started at Pilates Unleashed a few years ago primarily due to recurring back pain and discomfort, the result of an injury which occurred in my teens. The weekly Pilates reformer class I attend has helped strengthen my back and has increased my flexibility while helping to manage the pain. All the instructors are very competent. I would recommend Pilates Unleashed to anyone who is looking for a smaller class size and more personal attention.
Lisa
Sign up for our special mailing list
You will receive select offers on our services and announcements about our studio.
Become a part of our Pilates community today. See what Pilates can do for you.